Indonesia
Yayasan Usaha Mulia, known as YUM, is an umbrella charity that oversees numerous humanitarian initiatives in Indonesia, including:
Children's Village Orphanage,
Preparatory Schools operating in slum areas,
Indonesia Relief & Development Network providing food, microcredit, supplies, and education to families in crisis,
Clean Water Projects for communities, building wells and reservoirs, and training local citizens to manage the facilities, and
Teunom Preschool, a collaboration that has rebuilt an Aceh preschool destroyed by the 2004 tsunami.
For over 30 years the projects of the Foundation for Noble Work (YUM) have helped thousands of Indonesians, from the tiniest babies to elderly people struggling to survive the trauma of disease, malnutrition, abandonment, economic difficulties, lack of education or training, and natural disasters, such as the 2004 tsunami in Aceh and the 2006 earthquake in Central Java. YUM cares for people through various relief initiatives and facilitates eight projects, located on the islands of Java, Sumatra (Aceh), and Kalimantan (the Indonesian part of the island of Borneo). Four of these projects are operated by the Indonesia Relief & Development Network (IRDN) which has recently become a division of YUM. Aid is provided regardless of age, gender, religion, ethnicity, or race.
"As human beings we recognize our interconnectedness with each other, and the importance of reaching out and expressing love and caring through our work, improving the lives of everyone we come into contact with and, through that process, improving ourselves and our world as well."

—From the YUM Team
YUM's Philosophy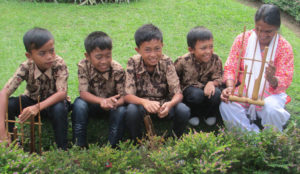 Relief aid is not about giving handouts; it is about helping people improve their lives in the short as well as the long term; so, when we manage a project, we look at all aspects of improvement, from the outer conditions of nutrition, health, education, sanitation, employment possibilities, and environmental issues, to the inner aspects of human needs, which include counseling, spiritual support, inspiration, and motivation.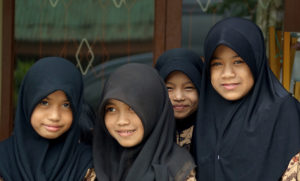 Because the key to the success of any NGO is a professional team that coordinates its activities in a transparent and accountable manner, we have retained another NGO, the TIFA Foundation to help improve all aspects of our management practices over three years. In addition, some of our Board members belong to the Association of Fundraising Professionals. YUM adheres to their Donor Bill of Rights. This assures donors that their contributions will go to where they intend and be handled in a professional, cost-efficient way.
You can learn more on YUM's web site.