The Mission of Bina Cita Utama (BCU) School is to be an innovative educational community in the Palangka Raya district of Central Kalimantan, offering challenging programs of study and a high-quality environment for learning. BCU seeks to nurture individuality, self-worth, a sense of humanity, and to educate children to become adults who will make a positive contribution to the development of their communities and the world.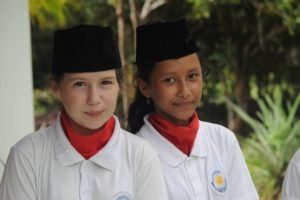 The name Bina Cita Utama means "Nurturing Noble Ideals". Here at BCU, we are dedicated to develop this high-quality, human-centered learning environment into a model school that can be replicated throughout the province. A Teacher-Training program is an attribute of our overall vision, which will bring new teaching methodologies to the wider community of children in Kalimantan.
Our guiding philosophy at the school, is to enable the "whole person" to develop and achieve excellence. The devised education programs encourage individual students to develop their natural talents and skills, to become independent thinkers and articulate communicators. Each student learns to perform within the limit of his/her individual capacity, which enables them to adapt and achieve success in an ever-changing world.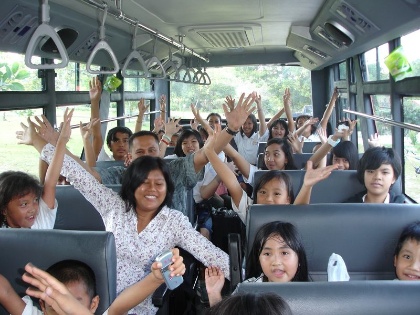 BCU Students are encouraged to become active citizens who face up to their social and civic responsibilities in their societies and to be caring and community-minded; to have cultural understanding and demonstrate respect and tolerance for the cultures and habits of others.
For more see bcuschool.com