Mexico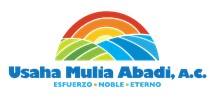 Usaha Mulia Abadi (UMA) has two purposes; First, to be a Subud Centre for all our brothers and sisters from around the world, and second to be a non profit organization that cares about the development of the community. UMA is located in the rural area of San Miguel Atlautla, Edo. De México, México.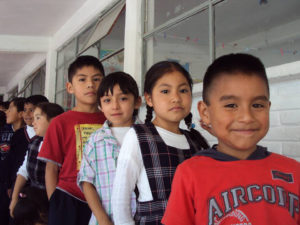 San Miguel Atlautla is a marginalized area with a high index of poverty; 57% of the population is supported by agriculture and 12% is illiterate. Usaha Mulia Abadi has worked in the community since 1997. The organization's main task is to work alongside the local community to build a center with an educational project for children and youth. The project was named by Bapak, "Usaha Mulia Abadi" meaning Noble and Eternal Effort. Since the beginning this project has aimed to preserve Bapak´s vision of Subud Centers and projects. Our mission is to support the development of skills, knowledge and comprehension, and  to recognize and manifest the potential of children and youth in an atmosphere of harmony and respect.
Usaha Mulia Abadi A.C. focuses on the following different areas:
Infrastructure: Build a center for an educational program focused on children and youth. This land is also a Subud space for all our brothers and sisters around the world where they can share the latihan, experiences, live, etc.
Nutrition: Pack and deliver nutritional products to children. The products contain proteins, vitamins and minerals to support a child's daily nutrition.
Workshops for children: Develop children's skills and talents through art.
Social service: Activities for the community of San Miguel Atlautla (elder people, children's day, Christmas, etc.)
Ecology: Reforestation, forest cleaning and care of the orchard.
Ecotourist project: Create a space to be in contact with nature, to learn from it and to learn how to take care of it.
Social Service: We have had very nice activities with elder people and celebrated children's day and Christmas. We have collected food, clothes and toys and delivered them with success.
Ecology: We have reforested the area and 97% of the trees have survived. We have also cleaned the forest in order to provide fires and we have had a positive reaction from the community.
See our Facebook page for more.