With an average income of less than $200 (USD) a year, the Democratic Republic of Congo is one of the poorest countries in the world. Corruption is rife and the government provides less than a minimum of public services. Transportation presents a terrible problem for any endeavor, with few roads maintained sufficiently for any but the most rugged vehicles. Public education is nonexistent and healthcare is unavailable for those without money.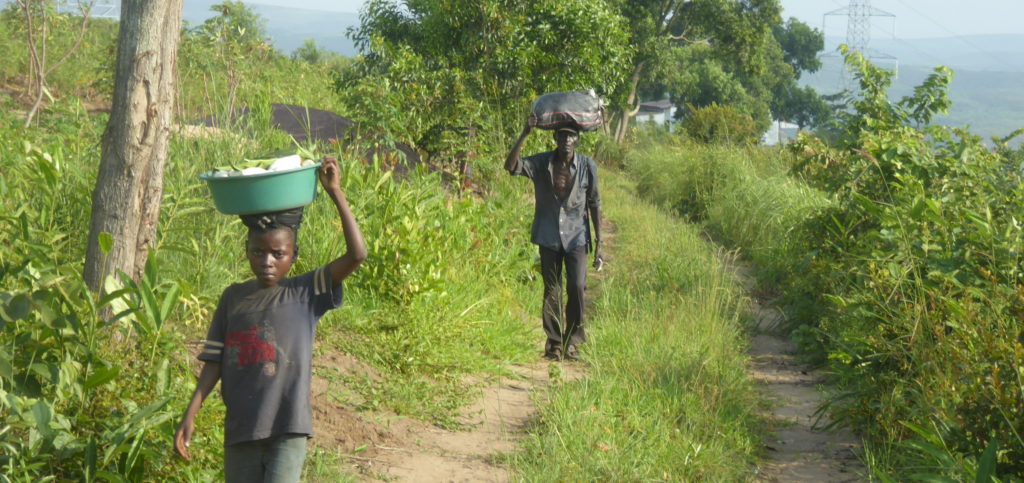 For many years Susila Dharma Projects in the DRC in education and healthcare have been struggling with this very difficult situation, trying to find ways to create schools and healthcare centers that can meet the needs of the people in an affordable way without going bankrupt. There have been failures, but the overall progress thas been astonishing. In this learning process, SD-DRC has really become an SD Project in its own right, arranging financing, working to attract funding and create fertile relationships with international organizations such as Medecins sans frontières, and opening Community Health Centers.
The biggest success has been in the creation of health centers. In the DRC, large numbers of people die every day from causes that are easily preventable and are quite treatable. Water and food borne diseases, diseases carried by insects, child bed disease and early childhood diseases account for a large number of deaths and are one of the main reasons life expectency in DRC is very low. The average length of a human life in DRC is only 57 years (compare to the life expectency of around 80 years in developed countries). Infant mortality is about 71.47 deaths per thousand. Half the population doesn't have access to clean drinking water and a little over two-thirds of the population have no sanitary toilet facility.
SD Congo opened it's the first Community Health Center (Centre de santé communautaire, or CSCOM) at Lemba Imbu in June 2012. The Lemba Imbu CSCOM has since then been operating successfully under the supervision of the local health authorities and has been asked by the government to provide some additional facilities—a surgery and a blood transfusion unit.
Working together with local community and health authorities, SD Congo opened a second CSCOM in the town of Inkisi in March 2013, and a third at Kingantoko near Kinshasa in September 2013. SD Congo also manages two health centers in Kinshasa.
SD Congo is the first organization to bring the CSCOM model to the DRC. For this reason it has been approached by a number of health officials and civil society organizations to share it's experience and help develop new CSCOMs in under-served communities across the DRC.
The latest project is a new CSCOM, dedicated chiefly to serving the health needs of women and children from pregnancy through the fifth year called, Le centre hôpitalier mères/enfants de Kwilu Ngongo (The Healthcare Center for Women and Children of Kwilu Ngongo). The new center is located in Kwilu Ngongo, a community about 200 km from Kinshasa. (You can read more about this project here.)