Karnataka, India
Anisha's work is focussed on rural areas of India, specifically in the state of Karnataka, in an effort create a sustainable economic and environmental model for villagers and to slow the flight of families from impoverished areas in the countryside into the hugely overcrowded urban areas.
Anisha project began in 1998 in the slums of Bangalore City, India, by Ms. Valli Rajan and a small group of dedicated humanitarian volunteers. The group soon realized that a large majority of the urban poor were unwilling immigrants from rural areas and that the problem of the urban poor could not be remedied while the rate of migration from village to city remained so high.
Agricultural practices in much of the countryside have become so dependent on the use of pesticides and artificial fertilizers that the soil is often too depleted to sustain local village life. People are unable to make a living and must abandon their rural way of life for the tragedy of urban slum living. Anisha's rural agricultural project is focused on working with small, marginal farmers and landless families in the Martalli region of the southern Indian state of Karnataka.
The current goal of Anisha is to achieve sustainable rural development in its target area by transforming approximately 500 acres of agricultural land from chemical to organic farming. It is also teaching the women from 175 families living in approximately 20 villages in this area to create kitchen gardens to establish nutritional security. Anisha emphasizes the marketing of the organic fruits and vegetables that are produced.
At least 375 acres have been converted to organic farming so far. Anisha has also created a beautifully designed and inspiring Resource Center that serves as headquarters for rural development activities and a demonstration farm to where farmers can learn sustainable organic practices. Hundreds of farmers have received training in organic farming theory and methods. Three seed banks have been established that preserve seeds from year to year. These are native seeds that have been selected over generations to fit the specific soils and climate of the local region.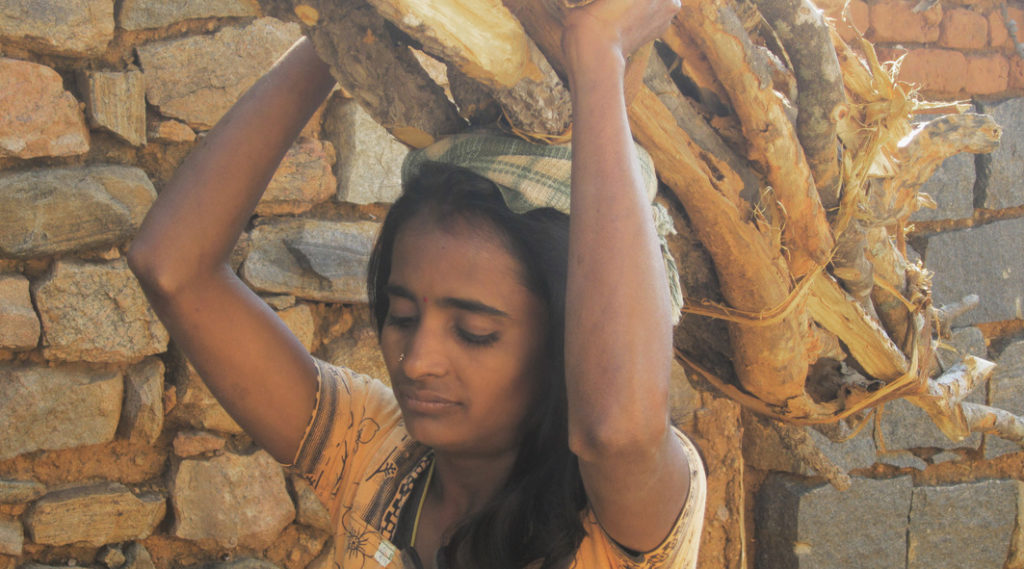 Anisha is also working to develop permaculture — the use of food-producing perennials, shrubs and trees. Permaculture farming maintains healthy root structure in the soil, which prevents erosion. It is also conserves water, both because less irrigation is needed and because, without the overuse of plows, the soil structure, with all its insects, worms, and organic material, becomes richer and more porous and so, like a giant sponge, is able to hold more water beneath the surface. Anisha has recently received a grant to hire a teacher who will introduce permaculture practices to local farmers.
Anisha works very closely with the farmers participating in its rural program. The staff listens to the needs expressed by the families in an effort to try to help them improve their general living conditions. A special focus is on the needs of women and children and has formed a landless women's self-help group, which provides assistance in obtaining insurance coverage for the women, and instruction in the use of herbal medicines, among other services.
One of Anisha's donors recently visited the project and said, "I believe Anisha's greatest advantage as a charity is summed up in the proverb, 'Give a man a fish and you feed him for a day; teach a man to fish and you feed him for a lifetime.' Valli and her husband Rajan don't hand out food or money or better health or even formal education or self-respect. They hand out the means to attain those five things, and more. Their hard work and Susila Dharma support have positioned them and their capable staff to be able to do that."
As a result of the expressed need of project participants, SDUSA is proud to have y provided educational support for 50 older children (ages 12-16) for their educational expenses (school fees, books, clothes, summer camp, etc.) as well as a four day summer camp and one day field trip to a culturally significant site in the area, all designed to motivate these students to stay in school and also to learn about organic agricultural practices. This support is vitally important because many of these children would otherwise be forced out of school and into the labor force, working in local stone quarries, thus ending their educational opportunities.
Anisha has recently been awarded a grant from the Guru Krupa Foundation.
Read about it here.